Today we are proud to announce that we are one of the sponsors of this year's SG[Germany] taking place in Munich, Germany on March 14!
For all of us at TeleOrbit being able to support our local space community is a matter of the heart and we are proud of this. Not only will this be the first event SGAC hosts in Bavaria, it will also and more importantly gather the young space generation in and around Munich to build and strengthen the regional network and foster future collaborations, careers, friendships, and more.
We are also happy to support this event since Daniel our CEO is part of the organising team ?
Below is a short description of the event: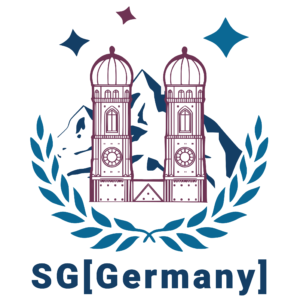 This year, SG[Germany] will hold a one-day event in Munich on Saturday, March 14th 2020, dedicated to advancing the role of Germany and German industry in the space economy within the next decade.
The event intends to attract students and young professionals across Germany as participants.
The program will consist of keynote speeches and panels, followed by a round of discussions where participants are split into groups and work together on proposed topics.
Therefore, the audience will have a proactive role in the event!
More details can be found here: https://spacegeneration.org/event/sg-germany
About SGAC:
The Space Generation Advisory Council in Support of the United Nations Programme on Space Applications is a global non-governmental, non-profit (US 501(c)3) organisation and network which aims to represent university students and young space professionals ages 18-35 to the United Nations, space agencies, industry, and academia. Headquartered in Vienna, Austria, the SGAC network of members, volunteers and alumni has grown to more than 15 000 members representing more than 150 countries.
More details can be found here: https://spacegeneration.org/about