AMELIE
Advanced Multi-Frequency Low-Cost High-Gain GNSS Antennas for next generation of Mass-Market Devices
The AMELIE GNSS antennas combine advanced techniques for miniaturisation and radiation enhancements of GNSS mass-market antennas. AMELIE is offered as a dual-frequency L1/E1, L5/E5 as well as a multi-frequency (L1/G1/E1, L5/E5, L2, E6) antenna to support your use case.
Background
"The AMELIE project studies advanced techniques for miniaturization and radiation enhancement of GNSS mass-market antennas (MM) to be applied in the design, manufacturing and testing of a multi-frequency, low-cost, high-gain dual circularly polarized antenna for next generation of MM devices.
Dual-/multi-frequency, low cost, dual circularly polarized antennas with higher gain than current mass-market solutions available in the market will be a major benefit for applications in harsh environments coping with high attenuation, multipath, and near-far effects e.g. in dense urban and indoor applications.
AMELIE features a distributed antenna configuration consisting of four compact antenna elements and a feed network providing proper magnitude and phase distributions for dual circular polarization (RHCP/LHCP) operation.
The final goal is the improvement of the positioning accuracy and availability obtained with MM antennas, which will pave the way to new PNT services in harsh environments where previously it would not have been possible."
Use Cases:
— Smartphones
— IoT devices
— Professional UAVs
— Autonomous vehicles
— …
AMELIE optimized for UAV / Autonomous Vehicle applications (PCB size: 70 mm x 70 mm)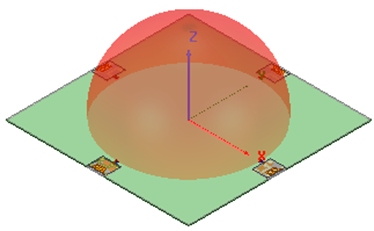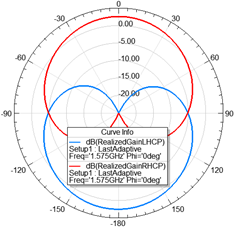 AMELIE optimized for Smartphone applications (PCB size: 150 mm x 70 mm)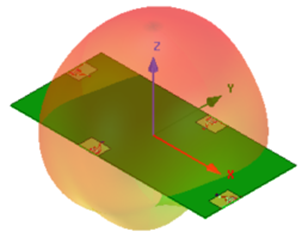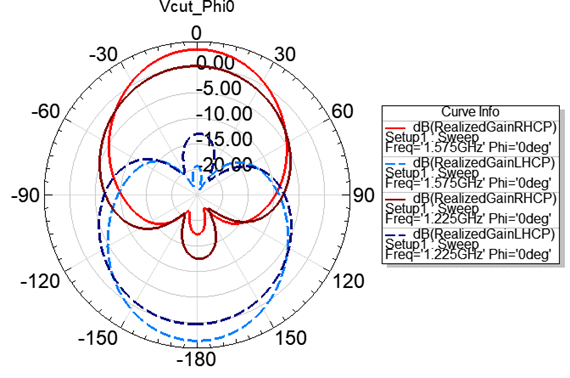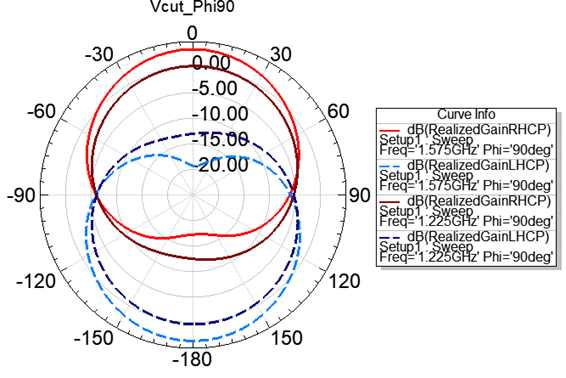 Source of the renders and simulations: Copyright Fraunhofer IIS


Acknowledgement: The AMELIE project has been supported and financed by ESA NAVISP under Contract No. 4000129751