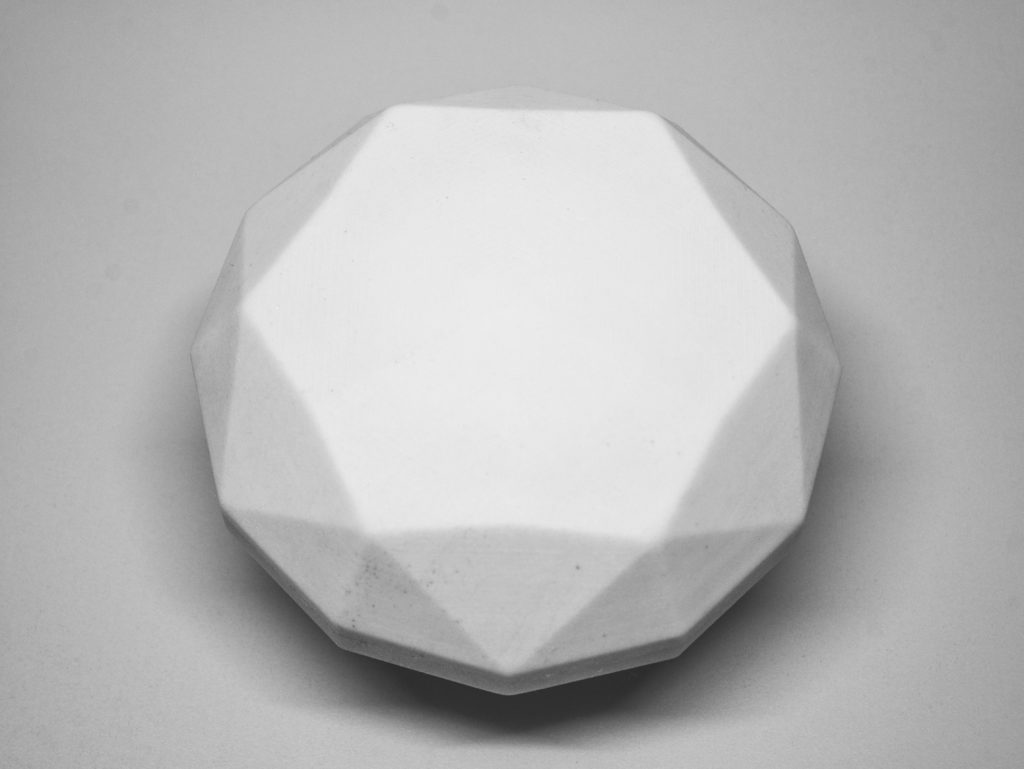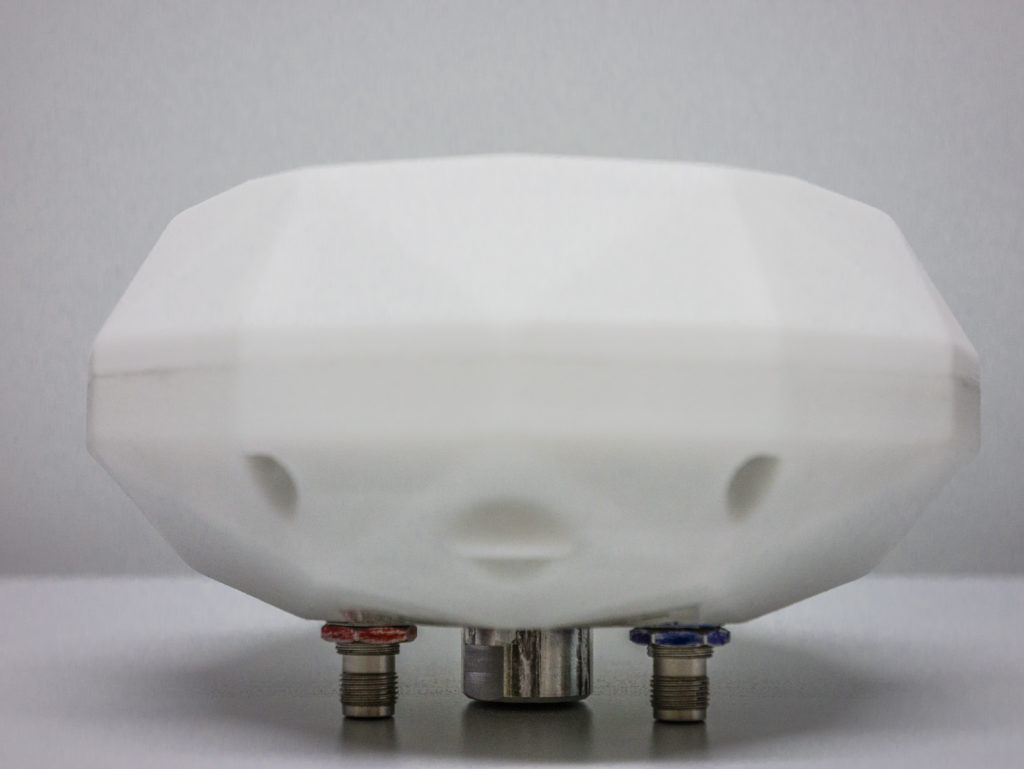 Active Dual Circularly Polarized GNSS Antenna (DCP GNSSA)
The DCP GNSSA is an active antenna for positioning, surveying and navigation that receives both the RHCP and LHCP signals simultaneously and with a high isolation.
It covers all GNSS frequencies in L band, shows excellent performance in open-sky environments and clearly detects signals which have been corrupted by diffraction and reflections. The antenna can also be mounted in a customer-specific housing.
Technical Data
Specifications:
| | |
| --- | --- |
| Parameter | Value |
| Passband | 1160 – 1300 MHz and 1525 – 1610 MHz |
| Passive zenith gain | >4 dBic |
| Gain roll-off zenith to 10° elevation | <10 dB |
| Gain difference zenith and -45° elevation or below | >20 dB |
| Axial ratio (10 – 90° elevation) | <5.6 dB (XPD 10 dB) |
| Noise figure | <2.2 dB |
| Active antenna gain (overall) | >38 dBic |
| Passband ripple | <2dB in each 30 MHz |
| VSWR output connector | <1.7:1 |
| Supply voltage (provided via RHCP and/or LHCP output) | 5 VDC ±10% |
| DC current | max. 300 mA via RHCP or LHCP, or 2 × 150 mA on both RHCP and LHCP |
| Connector type RHCP and LHCP outputs | TNC |
| Connector type calibration signal input | SMA |
| Dimensions (outer diameter and total height) | 170mm and 100 mm |
| Weight | 0.485 kg |
Measured Radiation Patterns: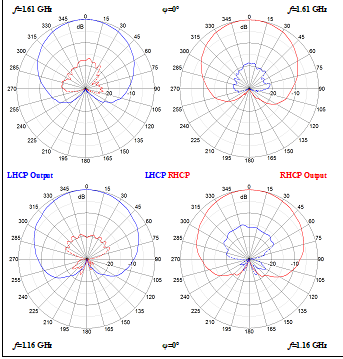 Technology licensed by Fraunhofer IIS
For further information, please send an e-mail to: info@teleorbit.eu