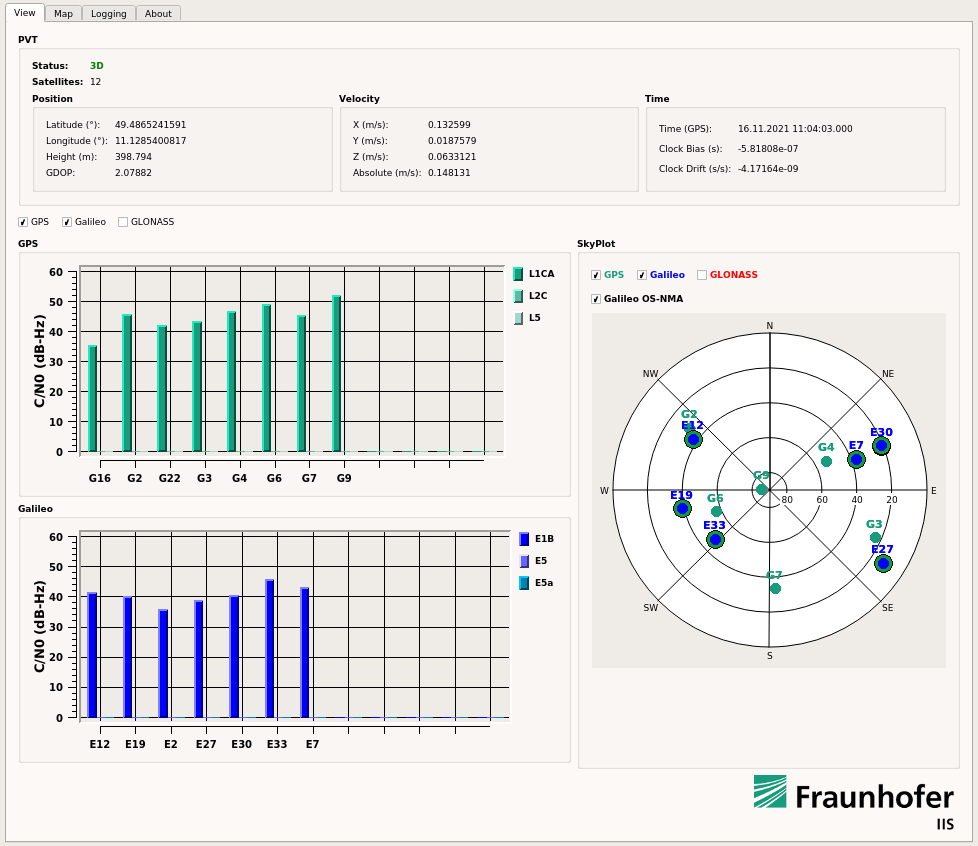 First Galileo OSNMA Position authenticated with GOOSE© using live signals!
Introduction
Since Nov 15, 2021, the long-awaited Public Observation Test Phase for Galileo OSNMA (Open Service Navigation Message Authentication) is finally live!
Interested users can sign up for this test phase on the GSC's website and get access to all corresponding documents and information, including the current ICD, the receiver guideline, as well as the OSNMA public key and Merkle Tree Root which are needed for the authentication process.
You can find more information here:
EUSPA launches the OSNMA Public Observation Test Phase | European GNSS Service Centre (gsc-europa.eu)
OSNMA on GOOSE©
In late 2020 and the first half of 2021, TeleOrbit GmbH and Fraunhofer IIS worked on a project to implement the Galileo OSNMA capabilities onto their Powerful and Compact GNSS Receiver Lab "GOOSE".
This project successfully authenticated simulated OSNMA signals and was completed in May 2021.
Now, the team at Fraunhofer IIS adapted their setup to the newly published ICD and receiver guideline and was able to authenticate the live signal on Tuesday, November 16, 2021, see LinkedIn screenshot below (cropped).
Here are all their posts:
Twitter German
Twitter English
LinkedIn English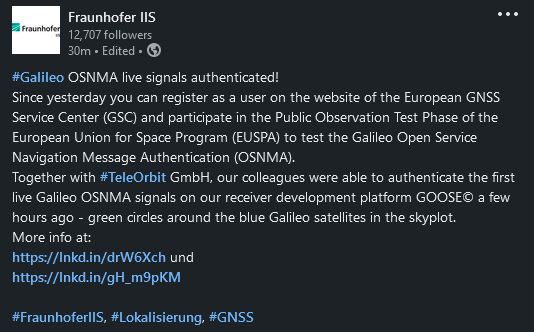 The screenshots below show snapshots of the GOOSE© GUI with enabled OSNMA and successfully authenticated satellites, indicated by the green circle surrounding the blue Galileo satellites in the Skyplot (all pictures ©Fraunhofer IIS).
If you're interested in using GOOSE for your own tests and projects feel free to reach out to us to get a quote and answers to any questions you may have!
Reach out to us via sales@teleorbit.eu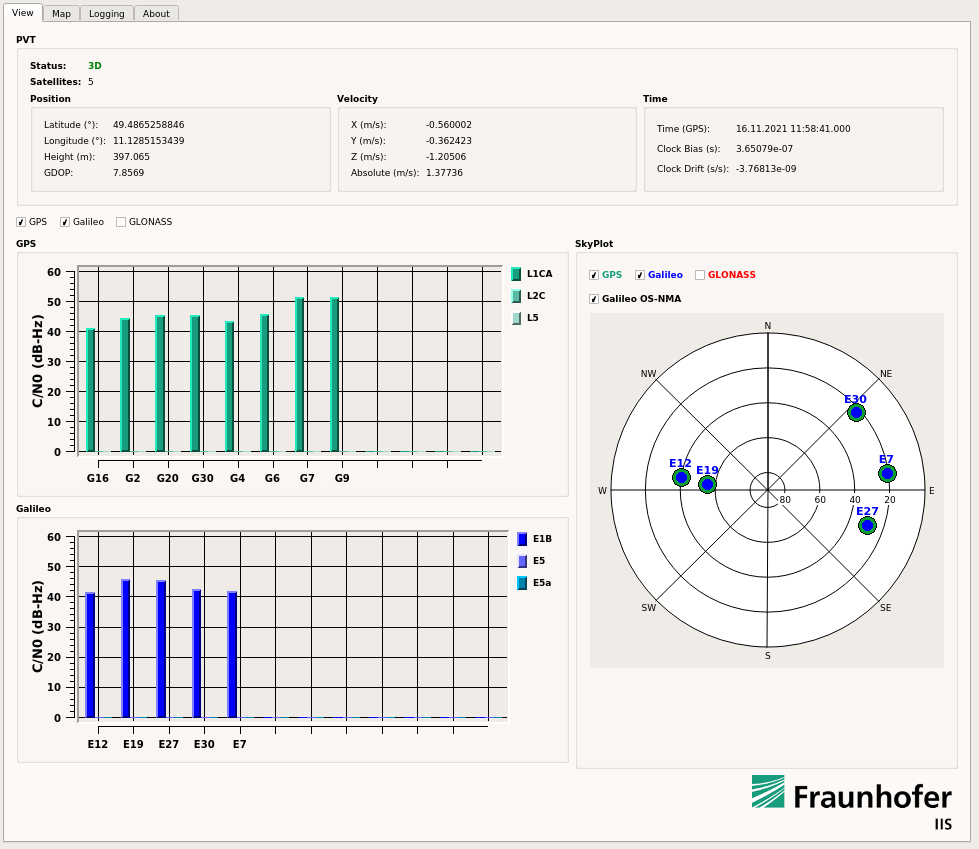 GPS + Galileo authenticated Galileo PVT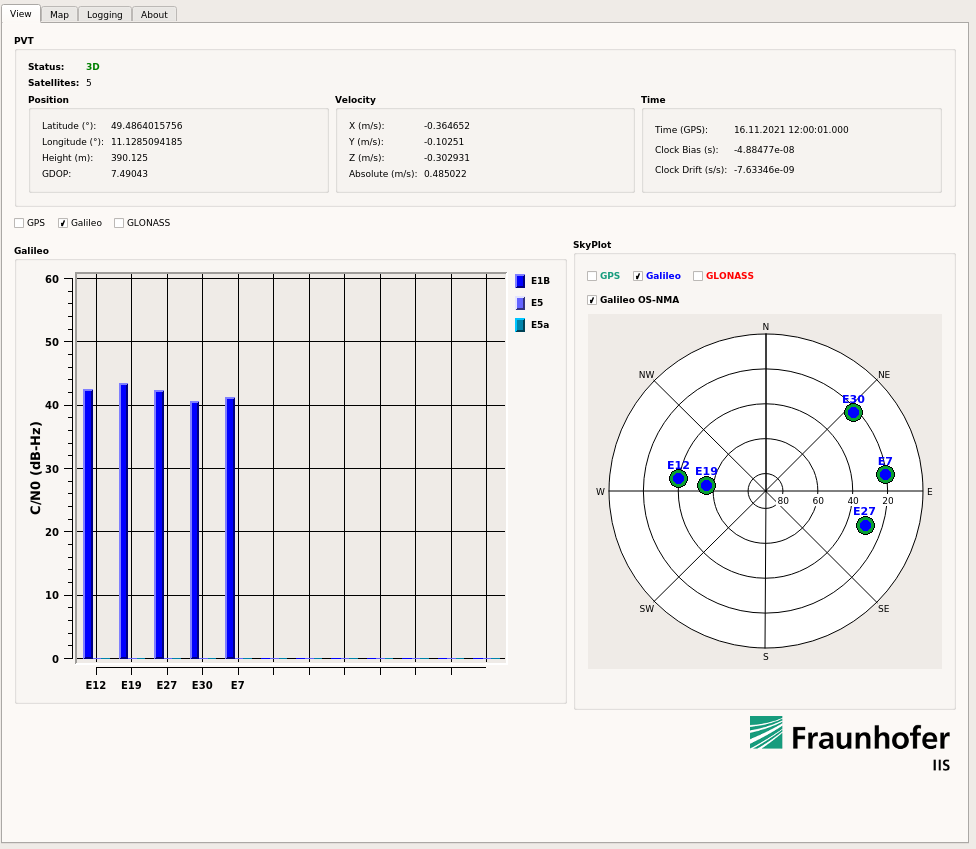 Galileo only authenticated PVT