NAMES – Notruf und Assistenzsysteme zur Erhaltung der Mobilität und Erhöhung der Selbstbestimmung im häuslichen Umfeld
Emergency and assistance systems to sustain mobility and increase self-determination within the domestic environment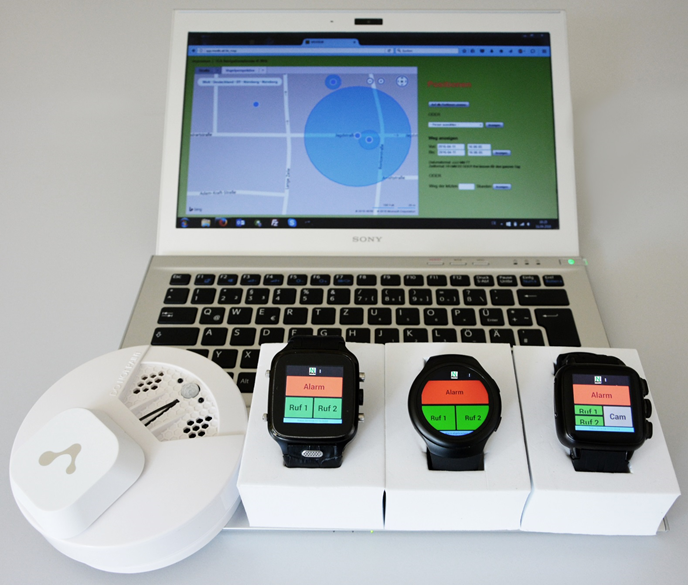 Idea / Challenge
NAMES realizes a robust and fault-tolerant localization solution within the domestic environment which works seamlessly outdoors and indoors.
The main challenge is reliable alerting in cases of emergency and avoidance of false alarms.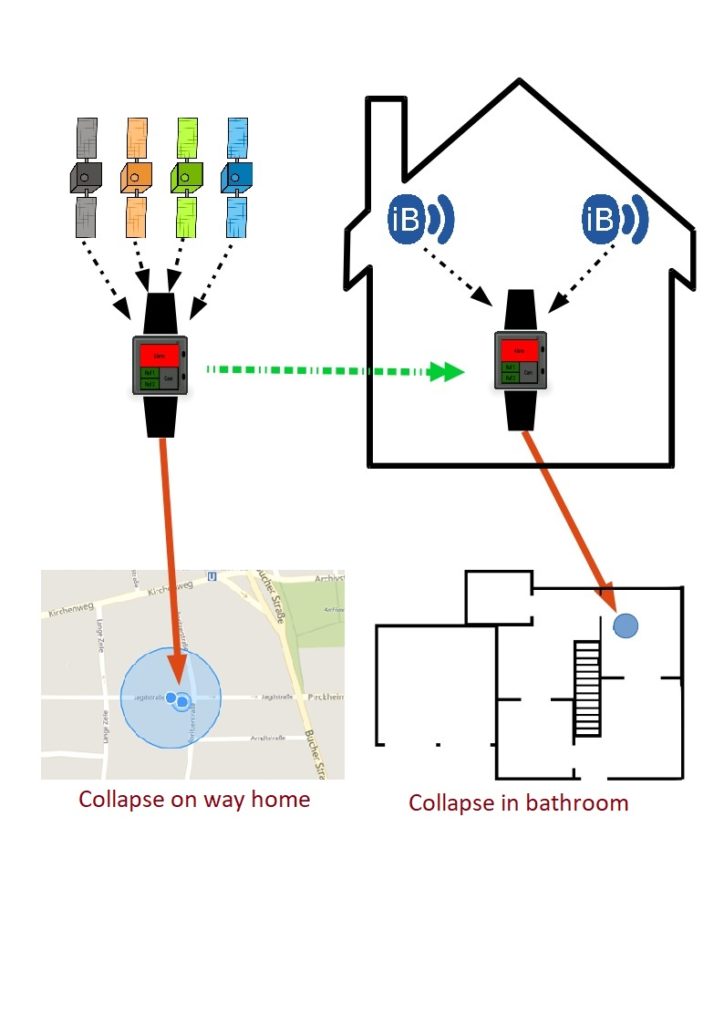 Solution
A Smart(Phone)Watch containing a Bluetooth-Low Energy (BT-LE) and a GPS module, plus presence detection and iBeacons inside the apartment enable outdoor positioning as well as indoor localization precisely to the room.
The indoor-positioning technology is based on the awiloc® technology of Fraunhofer Institute for Integrated Circuits (IIS).
The emergency call solution is robust and fault-tolerant due to two physically independent event reporting systems to avoid false alarms
Partners

– ACX GmbH
– Fraunhofer-Institut für Integrierte Schaltungen IIS
– TeleOrbit GmbH