Today we are happy to announce that we are one of the sponsors for this year's SGAC African Space Generation Workshop!
For all of us at TeleOrbit being able to support up and coming talents from Africa is a matter of the heart and we are proud of this.
For all who are equally passionate about support young talents please consider becoming a sponsor yourself by getting in touch with Beza and Ani the two event managers or by directly supporting the GoFundMe that was set up for the event:
https://www.gofundme.com/f/3rd-african-space-workshop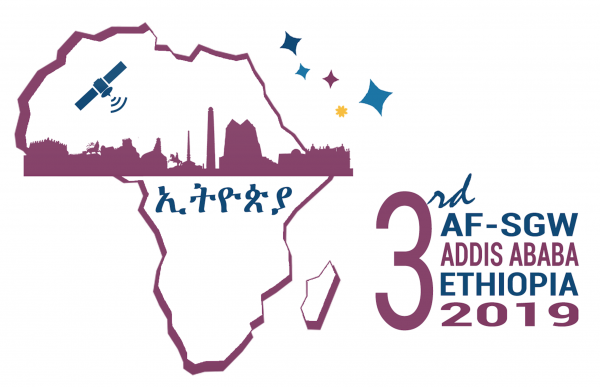 Below is a short description of the event:
The African Space Generation Workshop (AF-SGW) is a two-day regional workshop, which brings together students and young professionals with agency and industry representatives from across the African continent. It provides an unparalleled opportunity for the future leaders of Africa's space endeavours to proactively establish strong relationships, exchange ideas and knowledge, and to collaborate on brainstorming new ideas and solutions using space technology for the benefit of Africa. In doing so, these young, passionate minds can help to shape the future of the African space industry.
The event date for the AF-SGW 2019 is 30 Nov 2019 (Saturday) and 1 Dec 2019 (Sunday), the two days immediately preceding the African Space Leadership Congress 2019, also to be held in Addis Ababa, Ethiopia, from 2 – 4 Dec 2019.
The theme for this year's AF-SGW is
"Africa Rising: Space Technology and Innovation for a Sustainable Future"
Students and young professionals between the ages of 18 to 35 years old who are resident or whose country of citizenship is in Africa and are passionate about the space industry are invited to be part of the delegation. Past delegates have attended from all around Africa and from a wide variety of disciplines (engineering, business, science, arts, medicine and law).
By attending the African Space Generation Workshop, the delegates will have the opportunity to learn, share knowledge and network with fellow students and young professionals in the industry, and meet the industry's leaders and experts. All discussions from the working groups are expected to produce recommendations to relevant public, private and non-governmental sectors, helping to shape the future of the African space industry. Reports and recommendations from the workshop will be presented at high-level conferences and included in the SGAC annual report submitted to the United Nations Committee on the Peaceful Uses of Outer Space (UN COPUOS).
Here is the link to the official webpage: https://spacegeneration.org/afsgw2019