GOOSE©
GNSS

RECEIVER WITH OPEN SOFTWARE INTERFACE


GPS

|

Galileo

|

GLONASS

|

BeiDou

|

SBAS

The GOOSE platform is an FPGA based GNSS receiver. It is therefore flexible in processing new or proprietary signals.
It comprises 60 hardware channels in real time and provides an open software interface for customer applications.
GOOSE grants deep access to the hardware interface, down to e.g. integrate and dump value levels. Additionally, the intermediate frequency signals can be recorded, processed and replayed with the platform.

GOOSE is meant as a rapid prototyping solution for the development of state of the art GNSS receivers.
The platform is dedicated to software developers, mobile communication operators, and system developers. Four separate components characterize the platform: a multi-frequency GNSS antenna, an analogue-frontend board, a baseband board, and the processor system.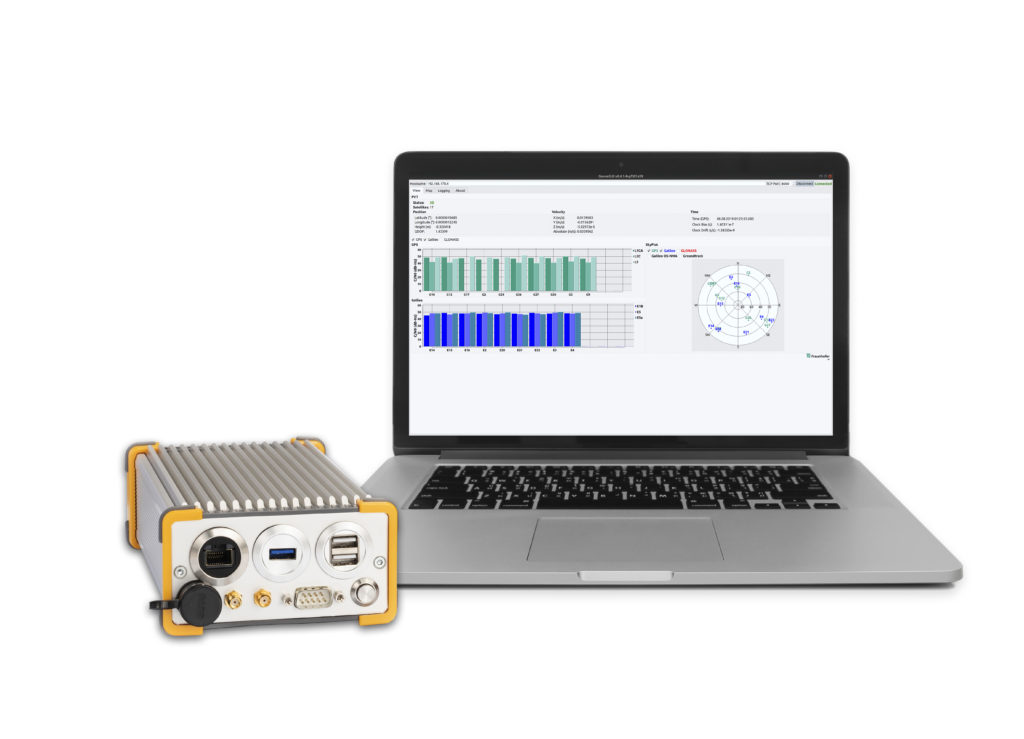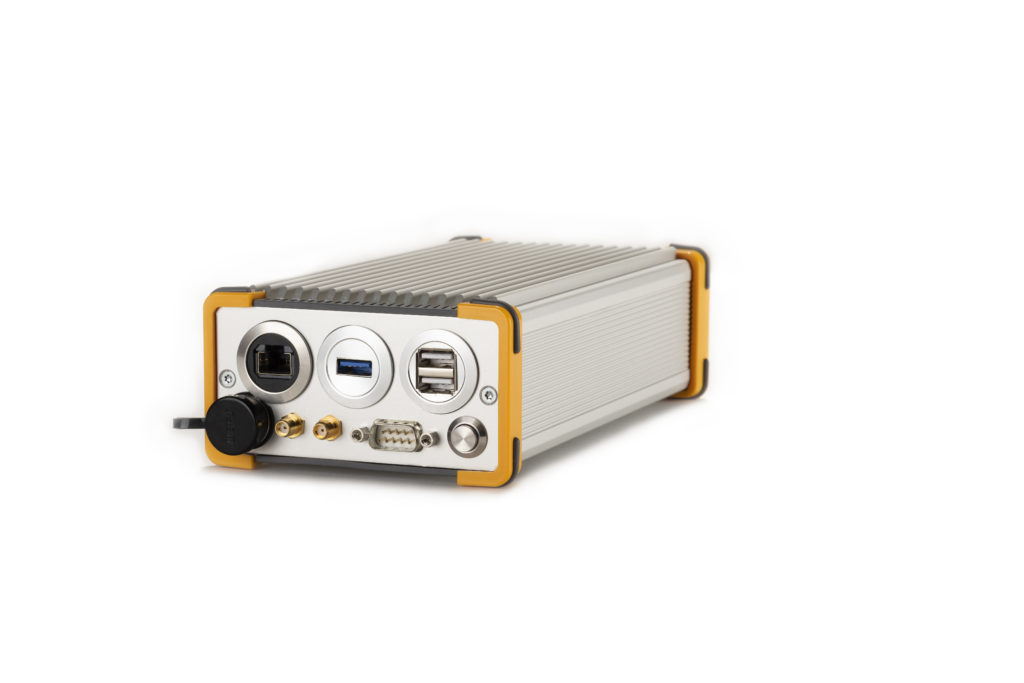 Main benefits
Flexible development platform with multi-system and multi-signal real-time processing
Digital recording of intermediate frequency (IF) signals for SDR algorithm evaluation (post-processing)
optional: integrated antenna receiver combination (smart antenna)
Analytic preprocessing of recorded IF-signals for replay:
– Insertion of Jamming and Spoofing
– Mitigation of Jamming by Notch-Filter or Pulse-Blanker
Digital Replay of IF-signals for easy and real-time repeatable tests
Guaranteed stable phase center for all GNSS frequencies
Deployment in commercial PC or as an embedded platform
Allows deep coupling and vector tracking in real time
Extendable for meta signals
Access to correlation values
Features
60 hardware channels
Up to 25 Hz raw data output (code, carrier, navigation data)
Supported signals:

GPS

(L1C/A, L2C, L5)

Galileo

(E1BC, E5a/E5b, E5AltBOC)

Galileo

OS-NMA implemented
Optional

SBAS

(

EGNOS

)

GLONASS

(G1, G2)

BeiDou

B1 implemented, (B2 ready)

Open

GNSS

Receiver Protocol (OGRP®), fully documented with parsing tool using CONVBIN from RTKLIB as RINEX converter
C++-API to access the

tracking

I&D values and to close the

tracking

loops
Logging of

tracking

I&D values
10 MHz reference input
10 MHz reference output
PPS output
1

Ethernet

port
2 full speed USB ports
Digital recording and playback of front-end IF samples in real time
Performance
1 PPS out: resolution 12 ns
1 PPS out rise time: ~ 3 ns
Cold / warm start: depending on customers software implementation (without startup time of SBC)
Re-acquisition: 1 – 2 s until satellite is re-used in position solution

Tracking

: down to 30 dbHz
Acquisition: from 35 dbHz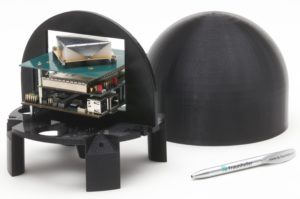 Technical Details
Dimensions Smart antenna housing (H x D): 20 x 17 cm
Dimensions stand-alone version (L x W x H): 22,5 x 11,6 x 6,35 cm (incl. connectors)
Dimensions PC-based version (L x W x H): 14,7 x 13,2 x 3,5 cm
Operating temperature: 0°C – +35°C
Storage temperature: -20°C – +85°C
Power: Input voltage: 6 – 36 V
Power consumption: ~ 18 W
Antenna LNA power output: output voltage 3.3 V, maximum current 100 mA
Connectors:

Antenna: SMA
REF IN / REF OUT : SMA
PPS OUT: Pin header
Power: 3.5''
COM1 / COM2: Pin header
2x USB 2.0: Type A

Ethernet

RJ45
For further information, please send an e-mail to: info@teleorbit.eu
(GOOSE was developed from 2014 to 2015 and is hardened for rail applications in the GalileoOnline project from 2015 to 2018. Both supported by the German Federal Ministry for Economic Affairs and Energy.)
Technology licensed by Fraunhofer IIS
Images ©Fraunhofer IIS